Hey,
Excellent peoples Tecxllent welcomes you….
So if you are in the market looking for the best smartphone under 10000, chances are that you will end up with too many options. As technology continues to become more affordable with each passing month, features such as 16MP rear cameras, FHD+ displays and fingerprint sensors have started making their way to mobile under 10,000. Moreover, the increase in battery size means that users do not have to charge their phones too often. Which one should you buy, though? We sifted through the latest mobile phone under 10,000 and curated a comprehensive list of the best smartphones under 10,000. These new phone under 10000 will give you the best of all worlds, for smartphones within this price.
SO…… Lets Begin –
Xiaomi Redmi Note 5-(9,999 INR.)
Xiaomi's Redmi Note 5 is now the best smartphone to buy under Rs 10,000. In terms of performance, the Snapdragon 625-powered device outperforms almost all devices in its price range. It also has very reliable battery life cause the phone is equipped with a huge 4000mAh battery, comes with an all-metal construction, along with a fingerprint sensor at the back. Overall, it offers one of the best performance and battery life among mobile phones below Rs 10,000 in India.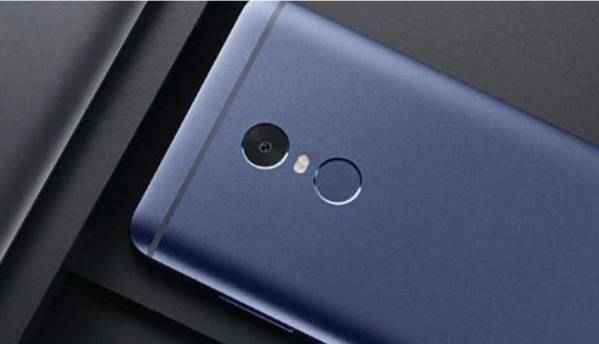 SPECIFICATIONS-
Ram & Storage: 3 GB | 32 GB
Display: 5.99 (1080 x 2160) (18:9)
Soc:Qualcomm Snapdragon 625
2. Xiaomi Redmi 5(3GB)(8,999 INR)
The Redmi 5 succeeds the Redmi 4 from Xiaomi. It's is a huge upgrade over its predecessor in terms of display(18:9) and internals, but the design still remains identical to the older Xiaomi phones.
It runs Snapdragon 450, which is the latest chipset for budget phones and works pretty well in day to day usage. There are three RAM variants of the phone but the 3GB variant at Rs 8,999 offers the best value for money proposition. Despite of a cut in the battery, it can easily sail you through a full day of usage. The build is solid and new display looks like a great alternative to consume media on the go.
SPECIFICATIONS-
Weight: 157g | Dimensions: 151.8 x 72.8 x 7.7mm | OS: Android 7.0 | Screen size: 5.7-inch | Resolution: 720 x 1440 | CPU: Snapdragon 450 | RAM: 2/3/4GB | Storage: 16/32/64GB | Battery: 3300mAh | Rear camera: 12MP | Front camera: 5MP
3.Xiaomi Redmi 4(3GB)(₹ 8,499)
Although Xiaomi has now released the Redmi 5 at a same price as the Redmi 4, the Redmi 4 is still an option you can consider. When compared to phones that fall under its league, the Redmi 4 still stands strong with its impressive battery life and decent performance. Those who prefer a compact phone that can get the basics done, the Redmi 4 is still an option.
The only issue with the phone is its software, which is still stuck on Android Marshmallow. Thankfully Xiaomi has released the latest MIUI 9 for the cover up.
SPECIFICATIONS-
Weight: 150g | Dimensions: 139.2 x 70 x 8.7mm | OS: Android 6.0 | Screen size: 5-inch | Resolution: 720 x 1280 | CPU: Snapdragon 435 | RAM: 2/3/4GB | Storage: 16/32/64GB | Battery: 4100mAh | Rear camera: 13MP | Front camera: 5MP
4.Xiaomi Redmi Y1(3GB)(Rs 8,999)-
The recently launched Redmi Y1 is the first selfie phone from Xiaomi. It comes with a powerful 16-megapixel front sensor along with the similar Snapdragon 435 processor which is also found in Redmi 4. The phone also falls into same budget smartphone category where the company's other handsets like Redmi No, Redmi 4 and Redmi 4a are leading the segment.
It comes in two variants – 3GB RAM/ 32GB storage and 4GB RAM/64GB storage which are priced at Rs 8,999 and Rs 10,999 respectively. Both variants provide the advantage of expanding the storage capacity up to 128GB.
SPECIFICATIONS-
Weight: 153g | Dimensions: 153 x 76.2 x 7.7 mm | OS: Android 7.0 | Screen size: 5.5-inch | Resolution: 720 x 1280 | CPU: Snapdragon 435 | RAM: 3/4GB | Storage: 32/64GB | Battery: 3080mAh | Rear camera: 13MP | Front camera: 16MP
5.Moto E4 Plus(3GB)(Rs.7,999)-
The Moto E4 Plus is the first to feature a fingerprint sensor in the E-series. The highlight of the phone is its huge 5,000 mAh non-removable battery, which provides tons of power and can last more than a day even with aggressive usage.
So, if you are a busy smartphone user tired of charging your phone multiple times a day, this handset can fix your battery concerns.
There is also something for the selfie lovers. The company has worked on the 5MP front camera of the, coupled with a LED flash.
The all-metal design gives it a svelte look and the curved back makes it ergonomic, allowing it to slide easily into your pocket.
SO thats all for this article, if i would be in your state then definitely go for a Redmi Note 5 3GB 32Gb varient cause it has all the essential specs that matches the current needs , a better improved camera , tested snapdragon 625 for good overall performance, a huge 4000mAh battery and best in class 18:9 display.
Which phone do you think is best under Rs. 10,000?Let me know in the comment section below.
……and yeah remember "You Are Best,Because You Choose Tecxllent"